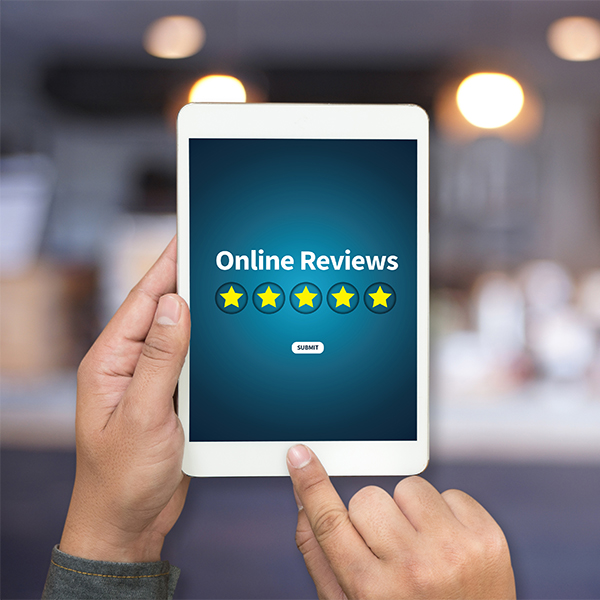 At Turk Heating & Cooling we strive for 100% satisfaction in everything we do. We value your opinion and invite you to tell us and others about your experience with us. Please take a few moments to tell us what you think by leaving us a review here on our website or on any of these popular review sites or social networks.
Read what other customers have said about us.

All trademarks or brands on this page are registered by their respective owner and are not affiliated with our company, nor do they endorse or sponsor our products or services.
Reviews of
Turk Heating & Cooling
(Based on 21 rated reviews)
13-May-2023
Product or service reviewed: New Trane AC unit
I purchased a new Trane AC unit from Turk. This family owned business is awesome. They are very friendly, knowledgeable and have a lot of respect for your property. They were on time and had my new system put in and running in 4 hours. They also did a great job of cleaning up afterwards. Thank you Turk and I will definitely be calling for any other heating or cooling issues. High recommend this company!
Joyce Flud
Indianapolis, Indiana
18-Feb-2023
Product or service reviewed: Heating & Cooling
I will ALWAYS recommend Turk!! Turk is a company you can trust to conduct business with your grandparents! I referred them this past week. They went out, got the furnace working without haggling the man about his 12 year old furnace just like I knew they would. I am a raving fan! Thank you Turk!
Natasha Hunter
Indianapolis
10-Nov-2022
Product or service reviewed: New furnace an A/C
What a great experience we had with Turks. We had called our original heating an cooling company. They came out an insisted we had to have a heat pump and he was going to sell us aGrande Aire for over 9 grand. We called Turks an they came out within the hour. Justin came out an was great at explaining everything an what they could do. He gave us 5 options and explained each one either the pro and cons of each option. Justin assured us there was no rule we had to go with a heat pump. We like the options, we went with the Trane A/C with heat exchanger. The actual owner ( Mark Senior) came out to do the measurements and assure us of what we were getting. Because we were without heat Mark put a rush on getting it done. They were there the next day installing an Mark stopped by several times just to make sure everything was going smoothly! His team did an excellent job of getting everything in an up an running and did a great job of cleaning up after them selfs!! We got a Trane A/C and furnace installed just over 6 grand!!!! Working with Turks from beginning to end was completely amazing!!!! Cannot say enough about there whole company!!!!! Great job!!!!!!
Brenda Wolcott
Indianapolis, IN.
09-Nov-2022
Product or service reviewed: Check odd noise in furnace
I would highly recommend Turk Heating and Cooling. Weve used them several times and they always are very prompt, fair and knowledgeable. Johnathan was just here to check out excessive noise in our furnace. He was very friendly and knowledgeable. He found the source of the noise and made some adjustments to the fan mounting points. We really appreciate him not trying to sell us something that wasnt necessary. He is a good asset to Turk Heating and Cooling!!
James Sparks
Indianapolis, IN
11-Jun-2022
Product or service reviewed: AC Service EXCELLENT!
Weve used Turk for 5 years. From the nice lady that answers the phone and schedules appointments, to Matt, the expert troubleshooter, Turks is our go-to team. They ALWAYS do the right thing for the customer. We had a part replaced. Afterwards it needed a slight adjustment. They listened to my concern, came back out promptly and fixed it at no charge. Thank you Matt! Your an air conditioning genius!
Cindy Benningfield
New Palestine
13-May-2022
Product or service reviewed: AC Service
My son had passed away two days prior to our central air issue. Although they had a "waiting list;" they still came the next day and fixed our problem at a cost that was much lower than expected. These are not "corporate" folks; they are you and I. They are hard working people dedicated to providing quality service at a reasonable price. They also provide compassion and that is sadly lacking in too many businesses today. I will never go anywhere else, and neither should you
Steven Styer Styer
Greenwood
20-Oct-2021
Product or service reviewed: Heat Pump Furnace
Turk Heating & Cooling did a great job replacing our old HVAC and installing a Brand New Heat Pump System. The Technician was friendly, timely, and professional. We have been so satisfied with the work that they have done that we are going to have a Whole Home Humidifier installed as well. Its great that they are a Family Owned Small Business and that they are based here on the Southside of Indianapolis. We HIGHLY recommend them for your Family too! Thanks Turk!
Brandon
Indianapolis, Indiana
29-Jun-2021
Product or service reviewed: Compressor
Our air conditioner went out in Indiana 90 degree weather. I called Turk heating in the morning and they were there by noon. Such great service and the tech was knowledgeable and nice.
01-Jun-2021
Product or service reviewed: Installation Carrier furnace and A/C
When I had Spring maintenance check on system, I learned a new A/C unit would be necessary. The technician did an excellent job explaining the problem to me and encouraged me to call the office if I wanted additional information. Mark thoroughly explained the options and the pricing to me without any pressure to buy. I decided to buy furnace and A/C at same time and was given the installation date. On that date Matt and Chris arrived to do the work. They were professional and courteous and were careful to cover my entry rug and tile on a rainy day. They explained my new system to me and made certain they had answered all my questions. I will continue to use Turk and to recommend this family owned business to others.
25-May-2020
Product or service reviewed: Cenrtal air unit
Our first hottest day of the year May 2020. Central air unit went out. Called Turk Heating for service. Came same day and fixed the issue. They are totally awesome. Very personal and friendly service.
Marian Lannom
Indianapolis
31-Jul-2019
Product or service reviewed: Carrier furnace & air conditioner
Turk Heating & Cooling installed a new furnace and air conditioner unit for my home in Wanamaker in march and both runs perfect. I got very fast and friendly service. My utilities are less with my new system. I would recommend Turk Heating & Cooling to everyone.
Julie Branson
Indianapolis
08-Jul-2019
Product or service reviewed: AC tune up
Mark T. was very courteous and thorough in his cleaning/service of our AC. He arrived on time, told us what he was doing as he was doing it, and was friendly the entire time. Good customer service is important!
30-Jul-2018
Product or service reviewed: HVAC system
This wonderful family owned business recently installed a new Carrier Infinity HVAC in my home for substantially less than the bid from a reputable competitor with whom I had been dealing for years. No negotiation necessary, just a fair price from the get go. Everyone with whom I came in contact, from Justin Lee who spent three hours with me explaining my options and answering all my questions, to Mark Sr. who did the home survey to make sure the equipment was properly sized, to Matt and Chris who worked from 9am to 6:30pm to finish the installation, was professional, knowledgeable, polite and friendly. They even followed through by registering my warranty and initiating the rebate process with IPL. When I told Justin I had two services left on my service contract with my former service company, he told me Turk would do those two services for free, because they would rather be responsible for servicing the new equipment from the beginning. As a "senior," one of the things that is important to me is that, even without asking all the questions, I know they will take care of our HVAC needs with an integrity that is beyond reproach. In today's highly competitive environment, most business say the customer is their first priority, but few measure up to that standard. Turk does and I am grateful to have them as my HVAC service provider. Thanks, Justin, Mark, Sr., Matt, Chris and the rest of the staff who will be servicing my HVAC needs in the future! Tilden & Cathy
Tilden Mendelson
Indianapolis, Indiana
23-Jul-2018
Product or service reviewed: A/C unit condenser
Guys were real professional and friendly, first called for a Saturday service and they come right out within an hr. Diag the issue got part ordered back on Monday to have the air back on before the heat come back. Thanks guys great job, a great price
Rodney Harrington
Indianapolis
22-May-2018
Product or service reviewed: Ac service
Mark Jr. was the best. He was very informative. Went way over the top to make sure there was no obvious leaks on our furnace & AC unit. Didn't pressure up sale me. Just told me the pure facts. I will definitely be calling Turk Heating & Cooling for all my AC & Heating needs. Asking for Mark Jr.
Ron Dodson
Indianapolis In.
13-May-2018
Product or service reviewed: Heat wasn't working.
Was here the same day. Needed a new blower motor. I have used Turk since I have lived in new Palestine. I won't use anyone else. Loyal, trustworthy, polite, friendly.
Debbe Nichols
New palestine, IN
05-Jan-2018
Product or service reviewed: Replaced Ignitor
Our Furnace went out around 8pm on one of the coldest nights of the year (-15 air temp) and with one call there was someone at our house within a half hour and he had the heater fixed and roaring hot within the hour. He even ran to go get the part from the shop and came back. Outstanding customer service and even people folks. Thanks fellas.
Nathan Miller
Indianapolis, IN
15-Nov-2017
Product or service reviewed: Furnace
Casey made 2 trips to repair my older electric furnace at minimal cost, we are very pleased with the service
19-Oct-2017
Product or service reviewed: Service Furnace
Mark, Jr. came out and did my yearly furnace inspection. He is such a nice young man, so polite. I recommended Turk to a friend of mine that lives in Carmel, IN. I would highly recommend Turk to everyone.
06-Mar-2017
Chad and his partner were excellent technicians. They came for a furnace tune-up and also addressed a noise that ended up being a defective blower, fortunately under warranty. They came back to replace the part promptly. They were very clean, friendly, professional, organized, and efficient. Turk Heating will be my preferred maintenance of my HVAC system moving forward.
04-Mar-2016
I wanted to take a moment to convey my appreciation for the outstanding work you did in installing my new heating and A/C system. The extra effort you put forth in getting the system tweaked to solve the static pressure issue post-installation truly showed your dedication to customer satisfaction that is rare to find today. Each member of your organization that I worked with has been conscientious, knowledgeable and honest. Beyond that, you are all nice people. It is obvious that you take great pride tn your work and are dedicated to doing the job right and treating your customers with the utmost care.

I've taken the time today to log a Google review for you, and want you to know that I couldn't recommend you more highly. I'm truly appreciative of the work you have done for me and look forward to engaging you for any of my HVAC needs going forward.